Clinical study finds BiH significantly reduces anxiety
Study finds anxiety is significantly reduced in autistic adults using Brain in Hand
Clinical study finds that using Brain in Hand's digital system can enable autistic adults to significantly reduce anxiety levels

U

se of this support also found to significantly improve quality of life by reducing self-injurious behaviour and memory/orientation problems

Findings come as 96% of adults identifying as autistic were classified as experiencing anxiety

 
A recently published study has found that Brain in Hand's digital system can significantly reduce anxiety in autistic individuals. Brain in Hand is a user-led digital self-management system combining practical solution-focused coaching, simple digital tools, and 24/7 on-demand human support to empower users to build their independence.

The independent study, published in the British Journal of Psychiatry, is the first of its kind to investigate the impact of digital self-management in helping to support autistic adults. Led by researchers at the University of Leicester and the University of Plymouth, and funded by the Small Business Research Initiative (SBRI Healthcare) programme, it aimed to establish whether providing digital support to autistic adults, or people on the waiting list for an autism assessment, can be an effective way of achieving more positive outcomes.  


The study also revealed significant improvements for other aspects of quality of life. In particular, self-injurious behaviour scores on the Health of the Nation Outcome Scales (HoNOS) were halved, reducing from 1.30 at baseline to 0.58 on follow up, and memory and orientation problems reduced from 0.88 to 0.47. Communication problems, sleep problems, problems with eating and drinking, and problems with relationships were also significantly reduced. Brain in Hand also helped participants feel a greater sense of self-awareness. 


"The publication of this study is a fantastic achievement for everyone involved and a real positive step for innovative digital support," said Mat Taylor, Commercial Director at Brain in Hand. "Too often, autistic people face major challenges with anxiety but don't get the help they need and deserve. We hope that this evidence for the effectiveness of our system will drive more services to adopt tools like ours and help more people who could really benefit." 


Connor Ward, autistic consultant and Co-Production Lead at Brain in Hand, added: "For a lot of autistic people, anxiety can make it really hard to do the things we want to do and live life to the full. It's really exciting to be part of something that could genuinely help a lot of people manage the challenges of day-to-day life better so they can focus on the things that matter most to them." 


Dr Samuel Tromans, Associate Professor of Psychiatry at the University of Leicester, led the writing on the recently published manuscript. The study itself was led by Professor Rohit Shankar MBE, Professor of Neuropsychiatry at the University of Plymouth. 


Professor Shankar added: "There are more than 700,000 autistic people in the UK and therefore it's important to find and research therapeutic methods of helping those who need it. Every autistic individual has a unique set of experiences and needs but we know that many suffer chronic day to day anxiety which can impact their mental health. The development of the Brain in Hand app is just one tool which could provide vital assistance to them at home or elsewhere." 
Notes
The full study – Tromans et al: The psychological and social impact of the digital self-support system "Brain in Hand" on autistic people: An England and Wales prospective cohort study – is published in the British Journal of Psychiatry, DOI: TO ADD. The views expressed in the publication are those of the author(s) and not necessarily those of SBRI Healthcare or its stakeholders. 


The study involved universities and health trusts from across England and Wales and included autistic adults or those waiting for an autism assessment in seven sites: Cornwall, Wales, Coventry and Warwickshire, Haringey, Barnet and Enfield, Hertfordshire, Devon, and Cheshire. It was commissioned and funded by SBRI Healthcare. SBRI Healthcare is an Accelerated Access Collaborative (AAC) initiative, in partnership with the Academic Health Science Networks (AHSNs).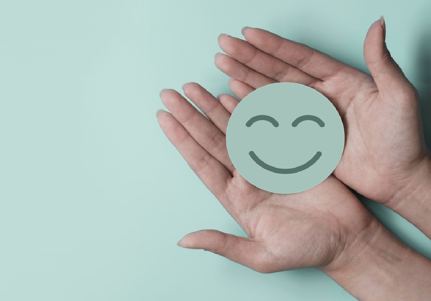 We're extremely proud that Brain in Hand is one of only a small number of digital support solutions clinically proven to be effective. Click to read coverage on the South West Academic Health Science Network site.
Read the article