Make the most of your

Brain in Hand
Want to know what your Brain in Hand can do? Below you will find some tips to get you started straight away.
Get started with your personal coach
Your coach will always focus on what's most important to you. They will help you break down difficulties and identify strategies to manage the day-to-day, anxiety, and overwhelm.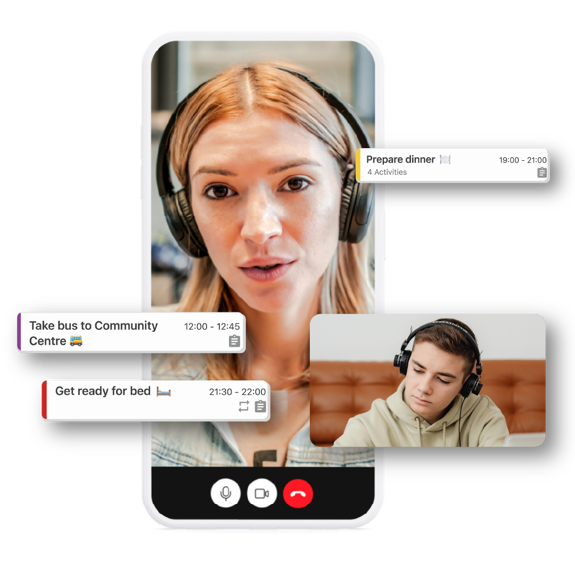 Coping strategies and solutions at your fingertips
You'll have easy access to simple digital tools for organising your time, managing anxiety, and solving problems when you can't remember what to do. You can add in things specific to you.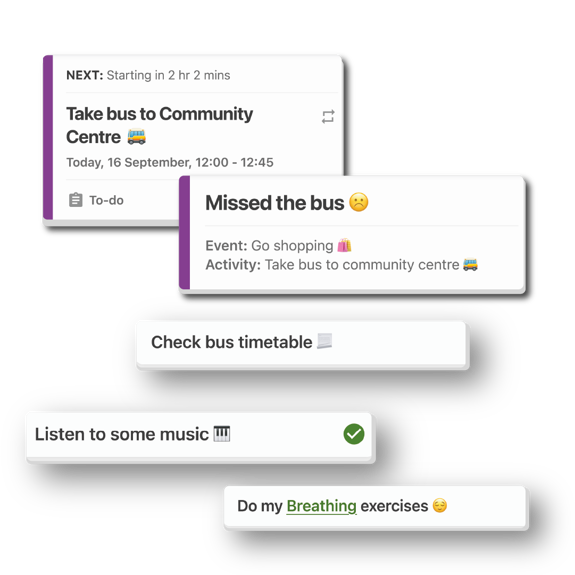 Personalised structured routine
You can create a structured routine and personalised solutions for tasks that are difficult to remember or are challenging to manage. This supports you with planning, organisation, time management, and establishing and maintaining positive habits.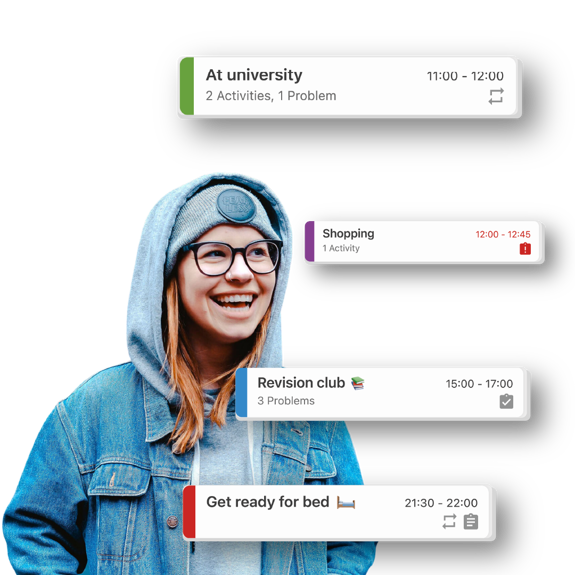 Track your mood to help manage anxiety
Track your mood using a simple traffic light tool. You can communicate how you are feeling and reflect on emotions to build coping strategies for the future.
Add comments to your traffic light presses to capture how you are feeling in the moment.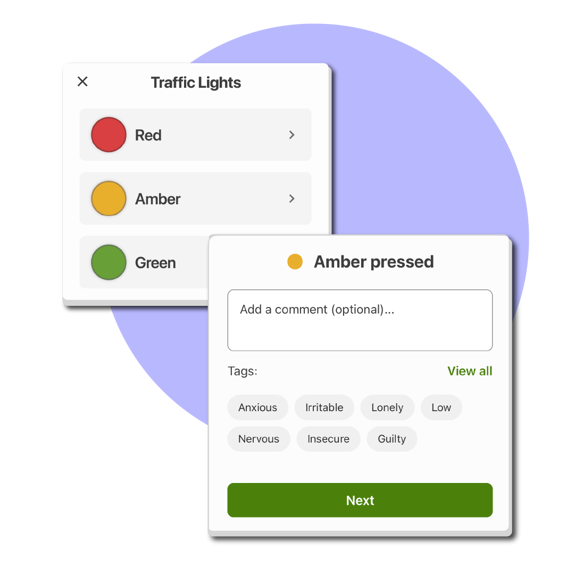 On-demand support 24/7 if things get tough
If things feel to hard to manage at times, it's OK. Extra support, whenever you need it, is just a tap away, 24hrs a day. A Brain in Hand responder will get in touch with you by phone, text, or email to help you get your day back on track.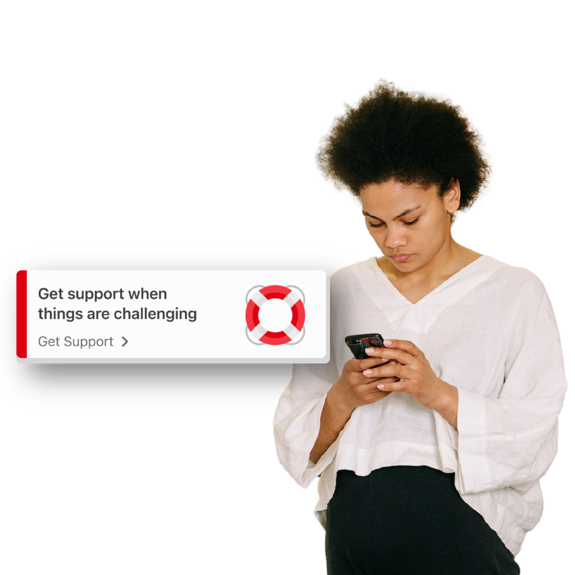 Tried and tested user solutions
Access a library of practical ready-made solutions for everyday challenges. These have been created from thousands of solutions other users have developed and used in their life.
Solution packs help you discuss new ideas with your supporters or try strategies you may not have thought of yourself.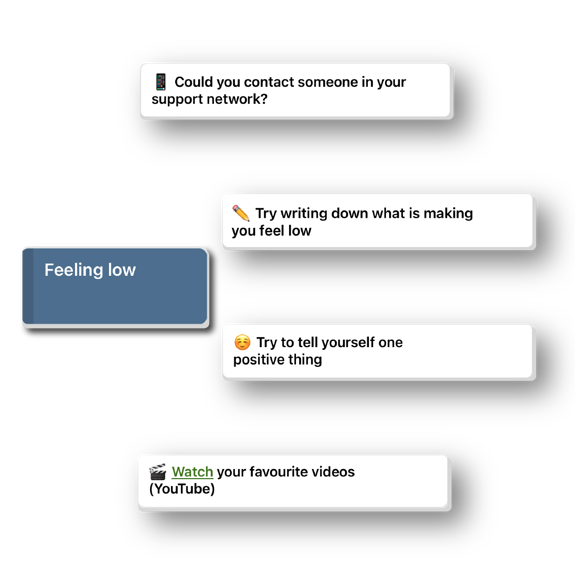 Schedule additional support
You can have ongoing one-to-one coaching to keep you on track throughout your journey. This can help you maintain motivation and prevent escalations in anxiety.
It can also be used to reflect on your progress towards goals, set new goals or find new solutions to challenges you are facing.