Improving access and addressing inequalities with digital support

Beyond diagnosis: a new perspective on autism support
Dr Louise Morpeth
We're facing the biggest public health emergency of our generation. The NHS waiting list has reached an all-time high, amassing a backlog of 7 million people. This is affecting all corners of our health service and has cast a new light on inequalities and the role of prevention.
Health inequalities are nothing new. They have complex causes and interdependencies, and there is a lack of evidence regarding extent and trajectory. To implement effective initiatives that address health inequalities, it is essential to understand the chain of cause and effect : the underlying systemic issues that cause poor outcomes. 
To take the autistic population as an example, figures show autistic people experience some of the greatest health inequalities of any demographic. They are three times more likely to experience anxiety issues and at significant risk of self-injurious behaviour, with 66% contemplating suicide and 35% reporting a suicide attempt. These figures are staggering. Yet many of these inequalities can be addressed with early intervention and support tailored to a person's needs.
Compounding this, NHS statistics show that, as of December 2022, over 140,000 people were waiting for a clinical autism assessment – a 40% increase on the previous year – with 86% waiting longer than 13 weeks. (NICE guidance states that assessments should begin within three months of referral.)
Receiving a formal diagnosis through clinical pathways is currently the primary gateway to accessing support, but remains a significant hurdle for many. Just under three quarters (74%) of autistic people report difficulties in accessing health care; with the long waiting times for assessment, it is both unethical and potentially harmful to prevent people from receiving the support they need on the basis that they have not yet been able to access a diagnosis. There is therefore substantial value in adopting a more preventative approach and providing access to support to individuals pre-diagnosis, particularly while the system is overwhelmed.
This is not an idle point: our healthcare system is in crisis. NHS and local authorities have reached the precipice of breaking point. Vacancies increased by 52% in 2021/22 to 165,000 vacant posts, with the vacancy rate at 10.7%, and the highest number of people ever since records began in 2007 (7.2m) are currently awaiting treatment. 
Clearly, it is long past time for a radical change to the way services are offered and delivered. So how can we alleviate this pressure and open up access to support for the autistic community?
Turning support on its head with technology
Many autistic people can self-manage difficulties and live more independently with a little support tailored to their needs. Technology has the power to deliver highly personalised care and give people greater choice over how and when they receive support. Accessible 24/7 and available on-demand, digital solutions can provide access to tailored human support round the clock to maintain wellbeing.
There has historically been a dearth of evidence to support digital tools in terms of effectiveness and efficacy, specifically in addressing health inequalities. However, a recent independent study conducted by Cornwall Partnership NHS Foundation Trust found that Brain in Hand, a digital support tool for autistic people, has a significant impact on reducing anxiety, self-injurious behaviour, and memory and orientation problems. The study also demonstrated an increase in self-awareness and confidence, leading to greater independence. Approximately 50% of the participants were pre-diagnosis, indicating that digital support can be effective even while on the waiting list for assessment. It demonstrates the power of self-management solutions to tackle issues before they mount into more serious health concerns.
The results of this study are an exciting new development that prove how human-backed technology can make a huge difference for autistic people. This digital approach turns the traditional model of service delivery on its head in three ways: (1) it is available when the user wants help regardless of the time or day; (2) it puts them in control – it's in their hands to determine their own needs; and (3) it offers ongoing, practical support rather than time-limited interventions. Because the user controls their own support and manages their own needs where they can, minimal burden is placed on stretched care teams. This emphasis on a preventative approach, rather than fixing problems after the fact, is crucial for health systems as they try to beat the backlog and recover from the long-lasting impact of the pandemic.
Technology can go a long way in helping to provide support for individuals who need it. It's a tool, and a very valuable one, but maximising its potential requires wider systemic changes that acknowledge the value of new delivery models to create improved access for autistic people.
Creating access for autism support 
The use of digital tools provides a unique and much-needed opportunity to reach communities that are often hidden from services. Whether it be through an app or device, not only can people receive practical and helpful guidance, but technology can help remove the barriers to accessing support to begin with.
As Connor Ward, autistic advocate and co-production lead at Brain in Hand, says: "I cannot emphasise enough how difficult it is to access services if you are on the waiting list for a clinical autism assessment or seen as mid- to low-level need. Due to a lack of funding, the threshold for support is ever-increasing, meaning there are more and more people not able to access support. So many autistic people suffer anxiety and stress just to get a clinical diagnosis, and then when we do, if our needs are not deemed complex enough, we are essentially abandoned. We do not 'fit' the criteria for support. The message is we must have a mental health crisis just to get support in place when all we want is some help to access a world that is not accessible to us."
The government and health and social care are increasingly recognising the power of technology to help people access support through self-driven referral. At Brain in Hand, we are working with forward-thinking health and social care providers to develop, test, and evidence a new method of reaching those who need help: reaching out directly to end users via digital marketing channels and encouraging them to refer themselves for support. With this population-based approach we are harnessing the power of technology to remove barriers, make services more accessible, and provide much-needed assistance to more people in need.
These digital advancements are going a long way in providing timely access and tailored support, working to address preventable health inequalities. But this is not enough on its own. Making the most of technology relies on understanding what it can and can't do, to whom it will be of most benefit, and how to reach those people. It needs to be a tool in the kit of any support service; like any tool, it needs to be used correctly. This means embedding the use of digital support as a standard way of working, backed by evidence and training to ensure that it enhances services. 
This falls under a much broader change within the support system itself. To truly tackle this support gap, health care services, local authorities, the NHS, and technology providers alike need to collaborate to achieve effective rollout of accessible solutions. Done right, this would not only help more people access the services they need, but would help those services build a sustainable mechanism of delivering support through empowering more people to manage their own needs (where it's safe and appropriate for them to do so). We need to embrace neurodiversity and work towards a more inclusive healthcare system that more deeply understands and addresses the complex factors that contribute to health disparities and achieve greater health equity for all. 
The right support at the right time
Everyone should be able to get the right support for them at the right time. If technology can be that 'right support', the healthcare system needs to be able to supply it. Self-management systems can open up the avenues for immediate access to support at the right time and deliver it in a tailored and effective way to those who need it.
But what will it take to make this happen? Overburdened services and staff can't take on any more; it's becoming increasingly clear that the existing system simply can't take it, with the pressure of record high demand leading to more than one UK autism assessment service now restricting referrals only to those considered high-risk. If that doesn't say we need to do things differently, what will?
If the health and social care system doesn't start making radical changes – not just adjusting the existing system, but truly doing things differently – it can only keep going further down the path of impossibly long waiting lists, record high demand, and churn of burned-out staff. Clinically proven, scalable, evidence-based digital solutions are available. They can help people maintain their own wellness and participate in education, work, and life, and take the strain off services that are struggling to function. This technology exists; it's already being done successfully in small local pockets. But it needs to be scaled up and adopted as 'business as usual' so that it is available for anyone who needs it.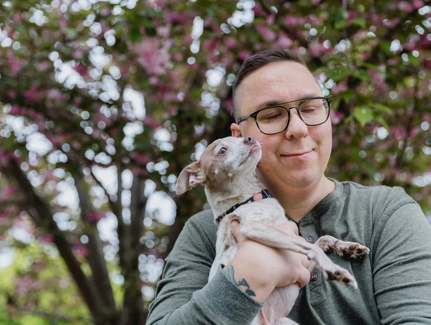 Technology could turn support delivery on its head. Through delivering personalised care, digital solutions could help more people access the right support at the right time. For autistic people, who have historically struggled to overcome barriers to access, this could be hugely important. Click to read this article on Healthcare Digital.
Link to article